Human Rights Monitoring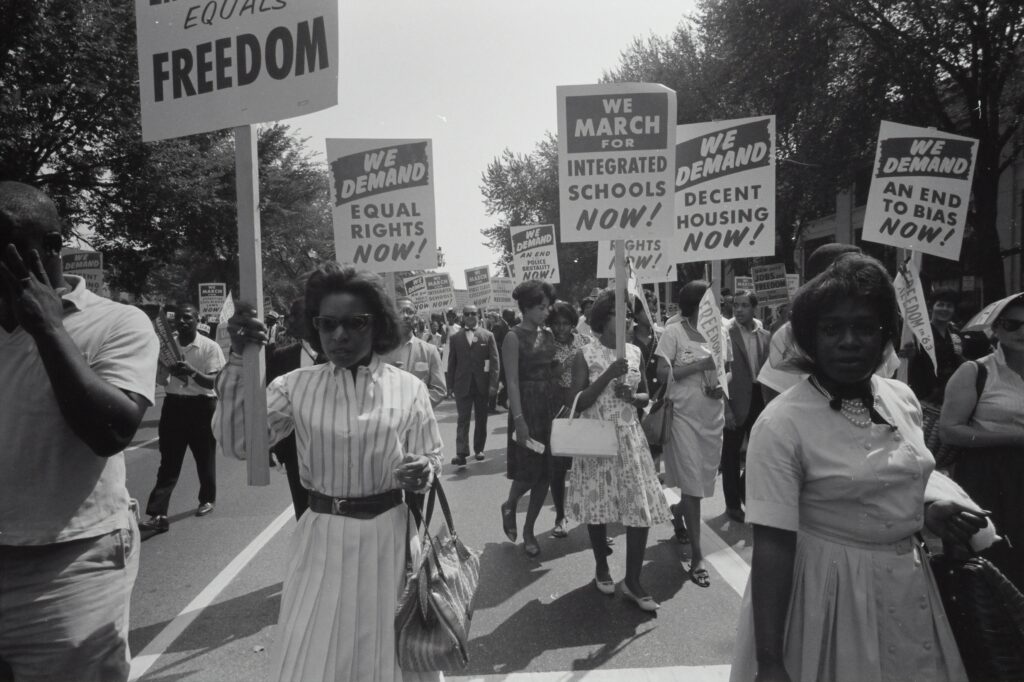 About Human Rights Monitoring Training
The Human Rights Monitoring Training is designed to teach you the basics of how to uncover human rights violations, advocate for justice and make a positive impact in your environment in a structured, accurate and reliable manner. You will learn about the human rights legal framework, the international bodies that monitor human rights and will discover how to conduct a proper human rights investigation.
Plan, gather facts, cross-check your information, interview victims, structure your investigation and act to seek justice and engender change!
Don't forget to check our Safety and Security training as well and learn how to stay safe online and offline while conducting human rights work.
If you have completed this online training, get in touch with us and complete the online test to obtain your OSCE training certificate.
Enjoy your learning!
IMPORTANT NOTE: If you live in an area where human rights work entails risk, it is strongly advised that you connect to this website and its learning resources, via a VPN connection.
Trainers
David Mark

David is a Human Rights Adviser at the Office for Democratic Institutions and Human Rights of the OSCE. He is a professional with more than 14 years of experience in human rights monitoring, capacity building, advocacy and policy-making.

At ODIHR David Mark is leading innovative technology solutions that support human rights defenders and works to leverage tech for human rights education. He has extensive experience working with governments, human rights activists and organizations including in areas affected by conflict, in post conflict and/or emergency situations.

Yelena Volochai

Yelena Volochai is a consultant to various monitoring and advocacy projects. She has extensive experience in evaluation of monitoring and advocacy projects for the Batory Foundation, the Nordic Council of Ministers (NCM) and ODIHR OSCE.

Yelena has expertise in teaching advocacy for lawyers within the framework of the cooperation with the Human Rights House Foundation, as well as for public organizations and journalists from Ukraine, Belarus, Armenia and Tajikistan.

Since 1995, Yelena has been providing expert evaluations for courts of different countries for cases of compensation of non-pecuniary damage for victims of human rights violations. In addition, Yelena Volochai conducts trainings and webinars for legal representatives including judges, lawyers, police officers, employees of ministries and departments in the regions of Central Asia, Caucasus and Eastern Europe (projects ABA/ROLI, UNDP, OSCE project office in Tajikistan).

Marina Barreiro Marinno

Marina Barreiro Marinno has worked for several interational organizations such as UN Women, UNDP, the OSCE High Commissioner on National minorities and UNHCR Mexico on projects to advance their human rights and gender mainstreaming programmes. She is the author of several reports on human rights, with a special focus on LGBTI, women ́s rights, migrant ́s rights, fundamental freedoms, especially freedom of assembly and media and anti-discrimination. In previous years, Marina worked as a Political Officer at the Embassy of Spain to Bosnia and Herzegovina (BiH) and as a Programme Manager at Sarajevo Open Centre, focusing mainly on advancing LGBTI human rights and women's rights. In 2014 she joined the Organization of Security and Cooperation for Europe, where she was the Head of the Human Rights Section, coordinating the work of the International Organization on that area throughout BiH. Marina holds a MSc. in Political Sciences by the University of Santiago de Compostela and an MA in International Relations and Diplomacy by the Diplomatic School of the Ministry of Foreign Affairs of the Kingdom of Spain.
The international human rights framework
Determining the legal framework of human rights monitoring will help define its structure, the types and sources of information to be gathered and the elements to be proven to establish that violations have taken place. Discover the international legal framework that underpins human rights. The principles that guide their application, the nature of rights, who is responsible for upholding human rights, and what mechanisms perform human rights monitoring functions globally.
Estimated time: 1h 06m
Trainers' Note

Welcome to Human Rights Monitoring course!

We are excited to have you in the class and look forward to your contributions to the learning community.

First of all, we recommend taking a few minutes to explore the content of the course. Review all the materials we will be covering in 8 Modules, and preview the quizzes and assignments you'll need to complete to pass the course.

Login to the Forum where you can discuss the course materials with fellow learners taking this course. And of course, don't forget to explore FreedomLab site, its tool library and other online trainings!

If you have questions about course content, please post them in the forums to get help from others in the course community.

Good luck as you get started, and we hope you enjoy the course!

David Mark & Yelena Volochai

Video lecture

Introduction: International Human Rights Framework

Please, make sure you turned on Subtitles option on YouTube.

4 Readings

We encourage you to examine the following materials:

1 Quiz

Take the quiz and test your knowledge after completing the first module of the training!

1. The principles of universality of human rights means:

2. A human rights convention/covenant is legally binding (legally binding means parties must obey the terms written in the convention/ covenant) if:

3. The International Covenant on Civic and Political Rights is more important than the International Covenant on Economic Social and Cultural rights.

4. Universal Declaration of Human Rights is a legally binding document.

5. The obligation of the State to respect human rights means:

6. Each human rights convention establishes a committee of experts to monitor implementation of the treaty provisions

7. The right to hold opinions without interference and the right to freedom of expression are:
1. What will I learn from this course on Human Rights Monitoring?

Human Rights Monitoring training will equip you with necessary knowledge and valuable set of skills guiding you in the process of recording and analysing of information, presenting findings of monitoring activities, expressing concerns about a human rights issue, engaging in dialogue with duty bearers, advocating for positive change and proposing recommendations for corrective action.

2. What are its learning objectives?

to strengthen the capacity of CSOs, human rights defenders (HRDs), activists and human rights organizations to monitor, investigate and document human rights violations
to enhance understanding of the skills and knowledge necessary for stimulating human rights change
to help learners navigate the process of monitoring, documenting and advocating on human rights violations using simple steps and practical tools
to enable HRDs to recognise applicable international legal framework and international monitoring standards
to provide learners with possibility to examine the nature and extent of states' obligations under international and national human rights standards
to equip CSOs, HRDs and activists with necessary skills needed to apply strategic planning in human rights monitoring to reach a greater impact
to enable learners to review possible engagement and partnership strategies with State and non-State actors
to help HRDs address the human rights situation through corrective action, advocacy and intervention or international human rights mechanisms

3. What level of knowledge or education should I have before starting the course?

The course is primarily addressed to human rights defenders with monitoring responsibilities. The methodology is adapted to beginners with no previous knowledge in human rights monitoring. Human Rights Monitoring training provides basic knowledge of human rights principles, the cycle of monitoring and is intended for use in different situations, contexts and regions.

4. Is this course available in other languages?

Yes, this course is available also in Russian.

5. How do I pass the course? Do you propose a certificate and if yes, how can I receive it?

To earn your Course Certificate, you'll need to earn a passing grade on the final assessment survey. After completing Human Rights Monitoring course, please contact us to receive a link to the final assessment survey. If you reach 60% of positive answers, we will issue the Course Certificate to you in electronic format.

6. What if I did not find an answer to my questions?
Human rights monitoring definition and principles
While investigating human rights violations, you should keep in mind and respect several basic principles that are essential for effective human rights monitoring. These principles ensure that your work is accurate, impartial and that your actions do not cause harm. Learn how to apply them in this module.
Estimated time: 1h 20m
Video lecture

Human Rights Monitoring Principles

Please, make sure you turned on Subtitles option on YouTube.

2 Readings

We encourage you to read the following materials:

2 Practice exercises

Exercise 1:

Look through the key principles of monitoring listed below once again. Try to formulate how you understand each of those principles. Record your thoughts in any way – on a voice recorder, make a short summary or a video. And after that, please open the handout and compare your ideas to those that are presented in our material. How do they differ?

Key Principles of Monitoring:

Know the standards
Emphasize State responsibility
Do not cause harm to your sources and yourself
Seek informed consent
Maintain confidentiality and privacy of an interview
Be precise and thorough
Maintain credibility and reliability
Be consistent
Maintain Integrity and professionalism
Be transparent
Pay attention to sensitivity (respect to diversity, gender perspective)
Be impartial and objective

---

Exercise 2:

Taking into consideration the following chart, please reflect on a specific right you want to protect and answer the following questions before starting your human rights investigation:

To help you navigate through this process, please find below an example:

1. What right will we study?

The right of detained women to non-discrimination based on gender.

2. What standards regulate the obligations of the State to realize the right to non-discrimination of women?

3. What change should be achieved as a result of our monitoring?

• The State ensures the practical implementation of this standard in all temporary detention facilities (city, town, district, country)
• Women's detention facilities are run by responsible female officers, male staff are allowed into the women's detention facility only when accompanied by female staff, and women in detention should be cared for and supervised only by female staff.

1 Quiz

1. What does human rights-based monitoring investigate?

2. What is the purpose of monitoring?

3. What monitoring principle is described in a short definition? «The principles of monitoring require that you investigate the conflict comprehensively and communicate with all parties that may have violated human rights».

Please select 2 correct answers

4. Monitoring compliance with human rights standards is…

5. The promptness and effectiveness of police brutality investigations is … (type of indicator)

4 Additional Materials
Human rights monitoring cycle
Human rights monitoring activities should follow a structure, also known as human rights monitoring cycle, that allows you to make the most of your resources, keep you and your team focused, and allows you to stay safe and consider all the angles.
Human Rights Monitoring cycle constitutes a strategic tool to record and analyse information, present findings of monitoring activities, express concern about a human rights issue, engage in dialogue with duty bearers, advocate positive change and propose recommendations for corrective action.
Learn more about the monitoring cycle in this module!
Estimated time: 1h 30m
Video lectures

Human Rights Monitoring Cycle

Please, make sure you turned on Subtitles option on YouTube.

Integrating gender into human rights monitoring work

1 Quiz

Take the quiz and test your knowledge!

1. Before starting a monitoring exercise …

2. Gender mainstreaming during monitoring is –

3. Safety and security during monitoring exercise should be ensured to…

4. One of the main tasks of monitoring is to

5. Monitoring cycle ends with …

1 Practice exercise

Exercise

1. Examine OSCE Rapporteur's Report under the Moscow Mechanism on Alleged Human Rights Violations related to the Presidential Elections of 9 August 2020 in Belarus.
2. Identify a specific human right that is relevant for your monitoring or to the activities of your organization.
3. Sketch out an initial assessment of the situation for your possible future monitoring.
4. Analyse whether these alleged human rights violations are affecting all stakeholders in the same way or not.
5. Describe the human rights problem you want to resolve, and applicable human rights standards

Additional Materials

Monitoring Cycle

Examine once again the Human Rights Monitoring Cycle.
Developing the monitoring strategy
The nature of human rights monitoring will vary depending on your priorities, strategic goals and even the mandate of your organisation. All this will determine the methods of monitoring you will be using given your capacities and resources. This module will focus specifically on formulating a human right problem, setting strategic goals and monitoring objectives to ensure the development of an effective monitoring strategy.
Estimated time: 45m
Video lecture

Developing the monitoring strategy

Please, make sure you turned on Subtitles option on YouTube.

1 Quiz

Take the quiz and test your knowledge!

1. How should we define the monitoring goal?

2. How do the goal and objectives of monitoring relate?

What version (A or B) of the problem definition is correct?

4. How should we describe the problem we monitor?

5. The following goal and objectives are formulated correctly: Goal: To promote government ratification of international treaties related to the right to a fair trial Objective 1: To study international human rights law that enshrines fair trial rights Objective 2:To study national legislation pertaining to the right to a fair trial

6. The recommendations in the monitoring report are mainly aimed at …

1 Practice exercise
Information gathering
Information gathering is the staple of monitoring. Without reliable information you cannot get to the facts. Learn how you find information, what types information you need, and to what end.
After learning about information gathering in this module you will be able to test your knowledge in practice by playing an online educational game, just click Starlight Stadium.
Enjoy!
Estimated time: 1h45m
Video lecture

Information gathering

Please, make sure you turned on Subtitles option on YouTube.

1 Quiz

Take the quiz and test your knowledge!

1. Primary sources of information in human rights monitoring are:

2. If I asked for official information and did not get any answer from State actors:

Game

Starlight Stadium is an online learning game that will send you on a virtual human rights monitoring mission in a fictional country, where you will gradually learn and apply the core skills needed to investigate human rights violations i.e. monitoring, digital security, data collection, interviewing and much more.

A colleague in crisis asks you to continue an investigation he started which quickly unfolds into systemic human rights violations with links to your country's top leadership. Set in a fictional country ahead of a global sports event, the government fails to protect laborers who have been compelled to work in untenable conditions by the company constructing stadiums. Players must find witnesses and victims, interview them and systematically document the abuses without putting themselves or their collaborators at risk. They must choose carefully the right thing to say, record, and report as well as how to communicate securely. Just as in real life human rights work, each choice has potentially dire consequences and you don't know who to trust.

Click here to start Starlight Stadium Game.

Your opinion is important to us, therefore, don't forget to fill in the survey after playing the game.
Verification & analysis
You gathered terabytes of information. Is it all accurate? Is it useful at all? Learn how to sift through, triangulate and verify information so that you take the most reliable facts to light.
Examine how to evaluate carefully all information for its relevance, accuracy, validity, completeness and meaning, to ensure the quality of any subsequent analysis.
Estimated time: 45m
Video lecture

Verification & analysis

Please, make sure you turned on Subtitles option on YouTube.

1 Reading

1 Quiz

Take the quiz and test your knowledge!

1. Triangulating sources of information means:

The information I gathered from victims is always reliable and thus I don't need to further verify it.

3. Seeking patterns during an analysis means that:
Report Writing
Reporting is an essential element of the human rights monitoring cycle. Although reports can take many forms and follow different approaches, there are several basic principles that you should apply while writing a report to make it more structured, clear and concise.
Report writing is not an art, that is an important thing you must know. Learn about the do's and don't s of report writing. Keep it crisp, factual and well-structured to maximize impact.
Estimated time: 40m
Video lecture

Report writing

Please, make sure you turned on Subtitles option on YouTube.

1 Quiz

Take the quiz and test your knowledge!

1. Writing the final report is the final stage of a human rights monitoring exercise:

The first part in a good report consists of:

3. A good set of recommendations is:

4. A well written report should be connecting with the reader at an emotional level, it should use language that emphasizes the suffering of victims.
Advocacy & Follow up
It must be stressed that an important part of the human right monitoring work is advocacy and facilitation of cooperation with various stakeholders to ensure greater opportunities for designing interventions and strategies for corrective action. In the last module of the Human Rights Monitoring training, you will learn valuable tips and recommendations which will help you while interacting with various stakeholders from NGOs and Intergovernmental organisations to media representatives and national, regional and local authorities.
Estimated time: 35m
Video lecture

Advocacy & Follow up

Please, make sure you turned on Subtitles option on YouTube.

1 Quiz

Take the quiz and test your knowledge!

1. If during an investigation I am faced with a serious human rights violation that is happening in real time, I should:

2. The education and training of members of State bodies is not the job of a human rights defenders, we should not engage in such activities:

3. A human rights advocacy strategy should include:

4. The targets of my advocacy should be:

5. During a meeting with authorities, the most important objective is to:

Trainers' Note

Congratulations!

You successfully completed Human Right Monitoring training!

Don't forget to fill in the feedback survey and provide your comments and suggestions on how we can make this training more useful and relevant for human rights defenders.

Don't forget to check out our training on Safety and Security.

If you wish to obtain OSCE Course Certificate, please contact us and we will send you the link to the final assessment survey. After successfully completing this assessment, you will receive your Course Certificate in electronic format.

We wish you the best of luck in your future human rights monitoring activities!

David Mark & Yelena Volochai
Human Rights Monitoring Training Feedback Survey
You feedback is extremely important for us as it can contribute to improving the methodology of the human rights monitoring training in future editions and forthcoming updates. Therefore, we strongly encourage you to fill in this form, share your experiences and tools, but also any comments and suggestions in the form below or in the Contact Us form.